Job offered by Sproud, a video agency. They outsourced this particular part of the job to us as their client, Ministry of Education requires Live Streaming and Live Feed Services.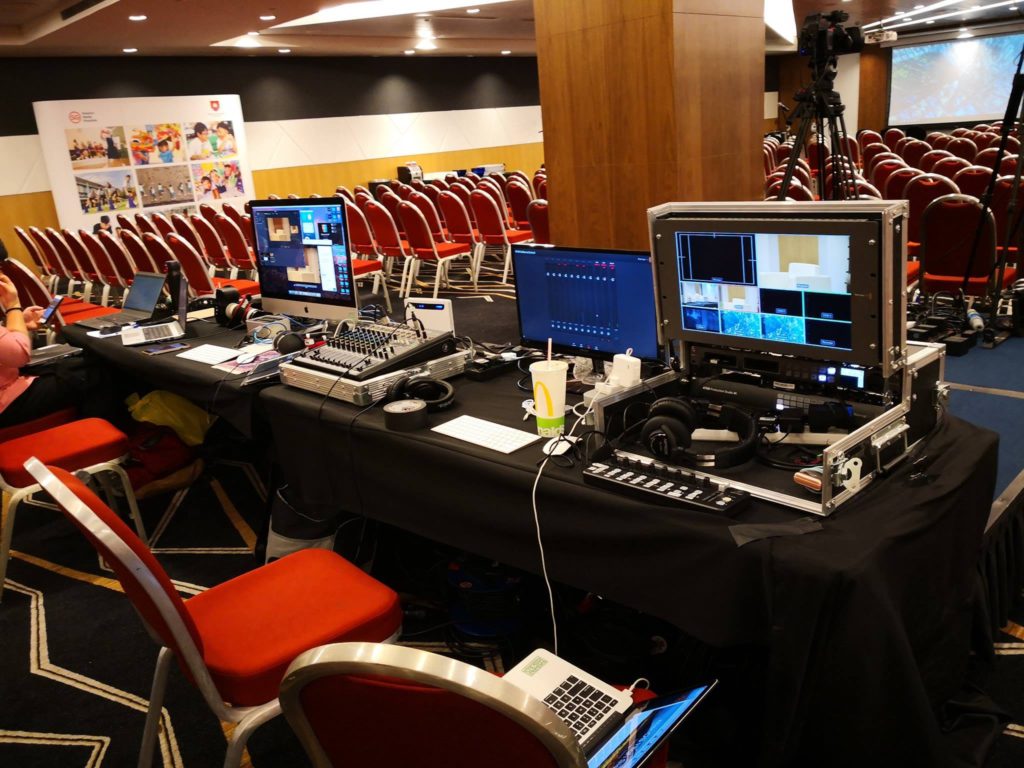 Prior to the event day, our team went down to Suntec to check the 4G networks there. It is important for us to emphasise that we will only do the job if the internet speed is good enough to stream the videos up at any location. This was no exception.
The job requires us to use 3 cameras but we added on another camera as the camera requirements asked by them would not be able to zoom properly on scenes that was required. One of our Camera Crew had to handle two cameras at one time ensuring one shot was always wide and another always zooming in based on the video directors instructions.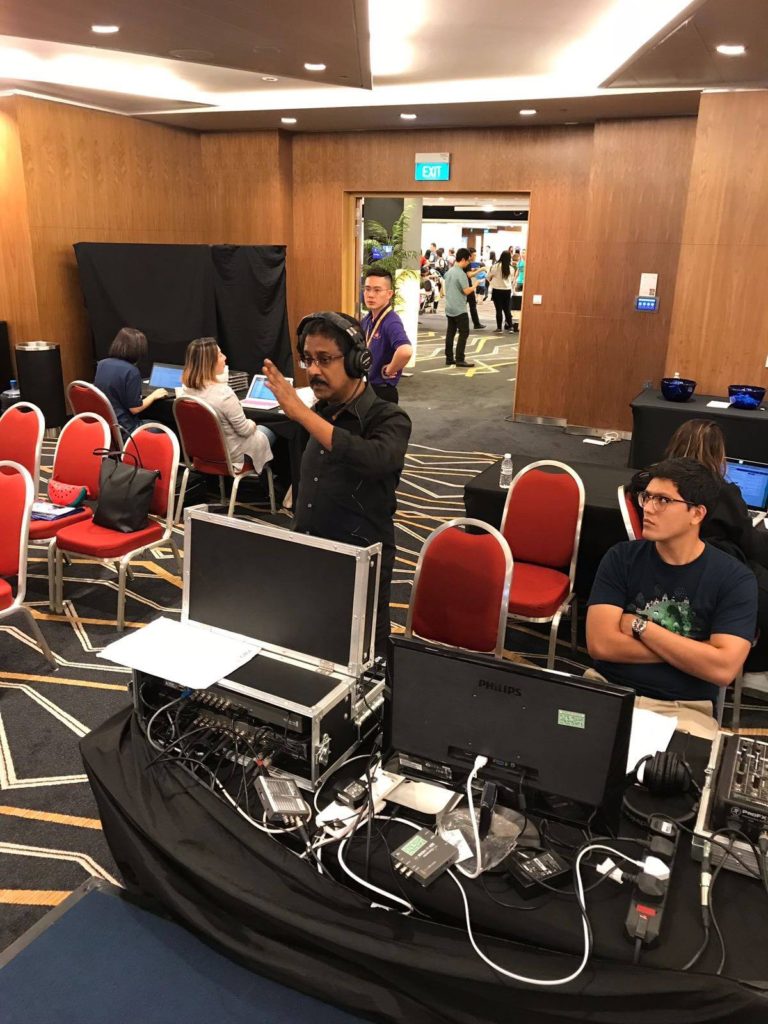 Here Mr Kuna, our veteran video director giving instructions to our camera crew an hour before the event.
Overall this event went on smoothly with only one case where the network dropped.
Here's the link to the Live Video Streaming >>