We were engaged by Mediacorp to live stream a radio channel 89.7FM movements to their new premise at the new Mediacorp building to facebook. Our team was tasked to stream at both the new and old campus. Streaming the first 2 hours – 8am to 10am at the old campus then 10am to 12pm, having a multi split screen in between those sessions.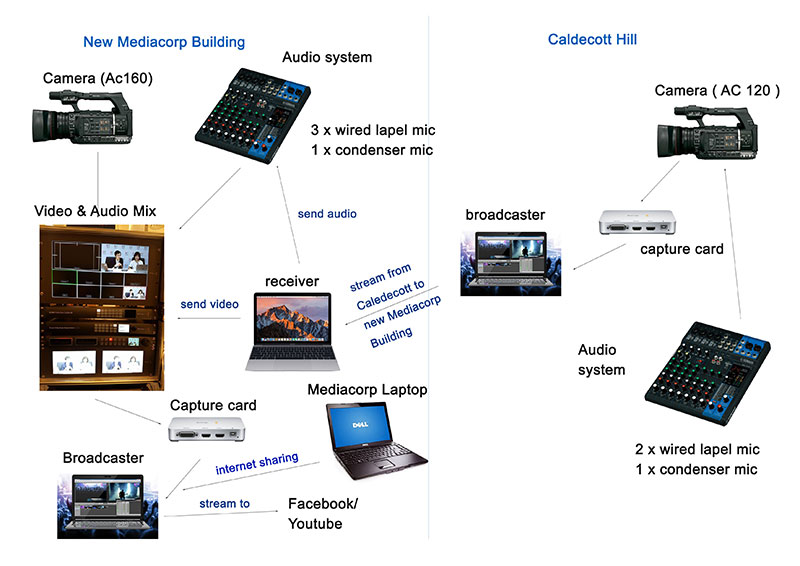 Above is a simplified diagram of how the process would be like.
The setup above uses the Master & Slave configuration. From the old mediacorp, we stream it over to the new campus and from there we stream it up to Facebook as we could only stream it only from one source.
Delays tend to happen but from a viewer point of view it would seem seamless.
Below is the setup at the old campus with DJ KC, DJ Nitty and artist Sufi Rashid. DJ KC looking up at the camera.. We are using WIRECAST as the broadcaster for this session.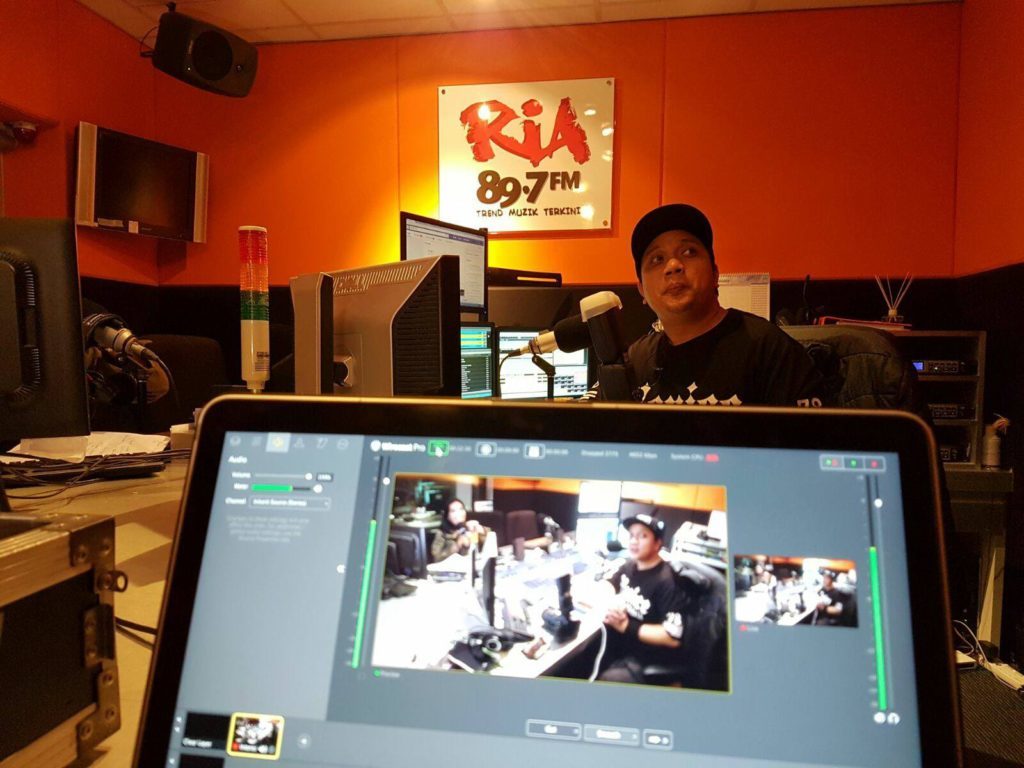 Below is setup at the new Mediacorp campus.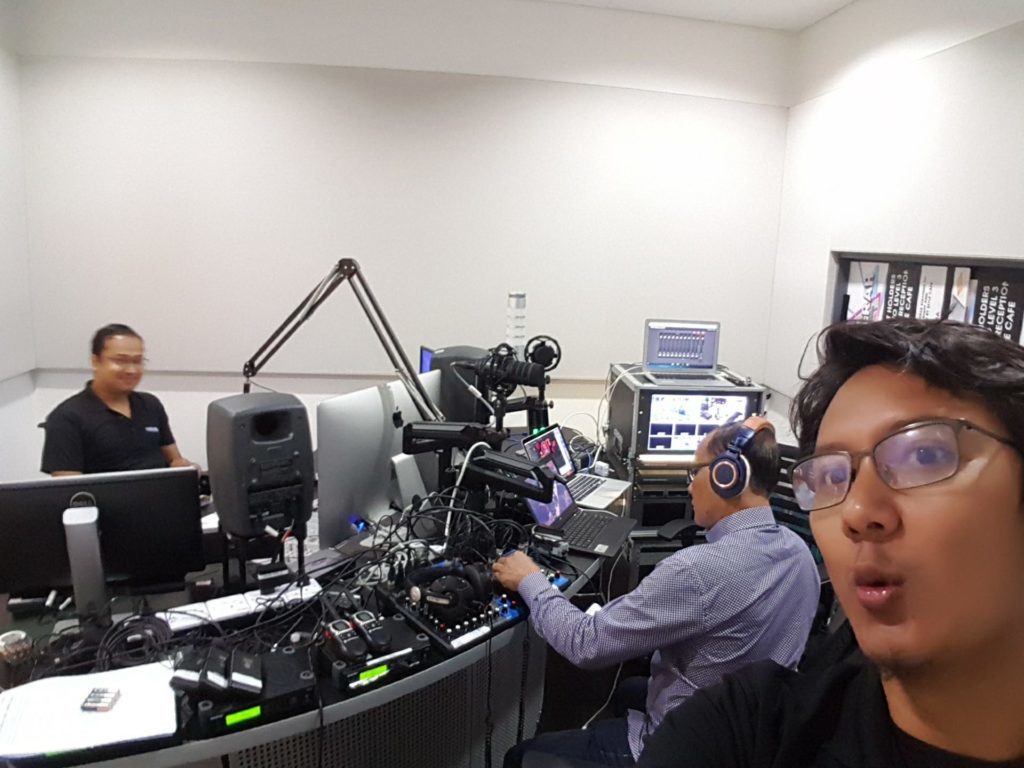 In this incident there were many things to monitor.
Example. Radio usually would play songs and released it in their channels, however streaming to Facebook with the songs playing may flag copyright infringements and facebook might have force us to stop the streaming. Thats where the audio engineer have to be monitoring the audio all the time. At the same time, the DJs and artists were required to wear a lapel mic. As they run commercials and songs, we have to switch the audio to their microphones instead of the system audio tap from the DJs board.