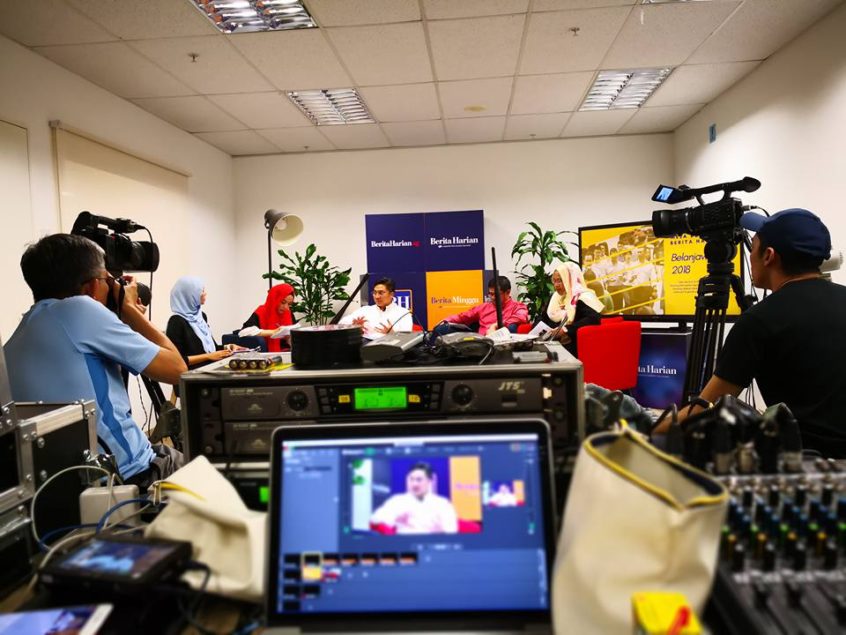 BH wanted to cover the discussion on the recent budget immediately after it was announced on that day. We were called up to set up a 5 panel Live interview session at their office.
The session involved:
1) Pakar ekonomi & AP Encik Saktiandi Supaat
2) Penolong Setiausaha Agung NTUC & AP Encik Zainal Sapari
3) Penolong pekerja sosial kanan PPIS Cik Saleha Rashidi
4) Usahawan & pemilik salun rambut Cik Nurashikin Jasni
The setup involved 2 cameras and a switcher and to our live streaming devices.
See the full live stream here